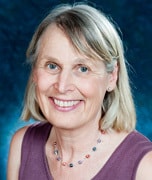 In 1974, just as I was graduating college, I attended a conference in New York City entitled, "Auschwitz: Beginning of a New Era?" I was moved by passionate Christians who were repentant for the role their religion had played in genocide and were determined to reconstruct their theology, their liturgies, their textbooks. I found them intellectually bold and morally robust. They argued that religions can be dangerously toxic as well as powerfully healing.  People who are nurtured and sustained by their spiritual traditions (as I myself hoped to be) have a special obligation to get that right.
So in 1977, I moved to Philadelphia and began training simultaneously in two schools — working toward a doctorate at Temple University Religion Department in Jewish-Christian relations and also toward rabbinic ordination at the Reconstructionist Rabbinical College (RRC). I saw both of these as critical to my goals. I wanted to be part of the work of the scholars at Temple — Franklin Littell, Len Swidler, Gerry Sloyan, Paul van Buren — and I knew the clergy title would help me be taken seriously in the Jewish and interfaith worlds. I also knew that I needed to be grounded in my own faith and practice to have something to contribute to others and, even more importantly, to feed my own spiritual hunger.
Throughout the eighties and early nineties, I taught at RRC and engaged in Jewish-Christian encounters locally, nationally and internationally. But as the nineties waned, I began to wonder if Christian-Jewish relations were the most pressing problem facing our world. Weary of trying to fix someone else's religion, of serving as a "sage on the stage," I drifted away from dialogue work and sought new passions.
It did not take long after September 11, 2001, to realize that my career as an interfaith educator and activist now had a new lease on life. My concern for justice shifted its focus from the repair of Christianity to helping Jews "get it right" in relation to Muslims in America. I saw the work as my tribute to my Christian mentors. But first, I had a steep learning curve ahead of me. I needed to educate myself about Islam and, even more important, about Muslims in America. I became involved with many wonderful initiatives in Philadelphia and beyond, from Clergy Beyond Borders, the Interfaith Walk for Peace, the Interfaith Center of Philadelphia, and Shoulder-to-Shoulder, a project of the Islamic Society of North America. At RRC, through the generosity of the Luce Foundation, I created a series of retreats for emerging Muslim and Jewish leaders. Most recently, I have had the honor of serving on the founding board of Sisterhood of Salaam Shalom®.
I worked hard on many important projects and made wonderful friends among imams, Muslim scholars, chaplains and young professionals. Imagine my dismay to see Islamophobia grow in the Jewish community and in the country as a whole, especially in the runup to the 2016 election. The work of building relationships of solidarity between Jews and Muslims was becoming harder, not easier, even as it became more urgent. During that year, my commitment to the work was unabating, and the Sisterhood, in particular, was a source of inspiration and strength.
And then came November 8! Following Trump's election, I see more Jews realizing the importance of solidarity between our communities. A recent initiative of the American Jewish Committee, a path breaking conference sponsored by the Hartman Institute and the phenomenal growth of the Sisterhood of Salaam Shalom® are all signs of the growing interest in becoming allies. Indeed, in the years to come we will need all hands on deck.
I am grateful to be part of the Sisterhood of Salaam Shalom® as its founding principles mirror what I have learned in four decades of interfaith education and activism: everything depends upon building and cultivating relationships of trust. The Sisterhood has also reaffirmed for me a belief I have held since I first saw it on a bumper sticker as a young person: Never doubt that a small group of thoughtful, committed citizens can change the world; indeed, it's the only thing that ever has.