Each of these workshops will be offered during Workshop Session 1 and Workshop Session 2.
---
1. Feminism, Faith, and Freedom: The Power of Commonality, the Dignity of Difference
Presenter: Letty Cottin Pogrebin
Explore routes to unity and comradeship in a time of divisiveness and proliferating hatred. We will discuss examples of sisterhood-in-action and identify strategies for coalition-building based on shared strengths, mutual understanding, and common goals.
Letty Cottin Pogrebin is a founding editor of Ms. magazine, the author of eleven books, and a national lecturer.  She is also a lifelong political and social activist with a special interest in feminism, contemporary Jewish life, and the Israeli-Palestinian conflict. She has been involved in intergroup dialogues for more than 30 years and serves on the boards of the Harvard Divinity School Women in Religion Program and the Brandeis University Women's & Gender Studies Department.
---
2. Storytelling
Presenter: Salma Hasan Ali
"It's impossible to hate someone whose story you know." In this workshop, we'll explore the power of personal stories to build connection, dispel misperception, and counter hate.
Salma Hasan Ali is a Washington, DC-based writer, blogger, and storyteller, with a focus on sharing personal stories that help people understand each other better, and telling inspiring stories of Muslims to help change the narrative surrounding Muslims and Islam. Salma's blog, 30 Days 30 Deeds reveals the essence of Ramadan and each year focuses on a different theme. This past year she focused on 30 refugee stories.
Salma's work has been published in national and international media, including the Washington Post, Huffington Post, More magazine, the Washingtonian, The Islamic Monthly, and AltMuslimah, and she has been invited to share her stories at the State Department, the United Nations, and interfaith events. Salma is also the Chief Inspiration Officer of KindWorks, a nonprofit organization that makes it easy for busy people to take part in community service. Salma worked as a writer, editor, and press and information leader for international organizations in Geneva, Paris, Stockholm, Bahrain and New York. She has a Masters from the School of International and Public Affairs at Columbia University and a BA from Columbia College. You can read Salma's work at salmahasanali.com and find her on Twitter @SalmaHasanAli.
---
3. Encountering "Us vs. Them": How to Talk to a Bigot
Presenter: Sarah Fremerman Aptilon
When we encounter people within or outside of our own communities whom we consider to be closed-minded in some way, how do we talk with them without arguing, dismissing their views, getting emotional, or being drawn into a fruitless, time-consuming debate? In this workshop, through storytelling and discussion, we will explore what has and hasn't worked in the past and identify useful strategies for handling these encounters in a way that is most likely to lead to peaceful and productive conversations.
Sarah Fremerman Aptilon has been a member of Kansas City's first chapter of the Sisterhood of Salaam Shalom® since it was founded in 2014. A native of Prairie Village, Kansas, she is a "Jewish Buddhist," writer, translator and cultural trainer who specializes in helping groups and individuals to bridge cultural gaps and communicate more effectively. She has served as a senior consultant for Japan Intercultural Consulting and Global Intercultural Consulting for the past twelve years, and regularly offers training and teambuilding sessions throughout the United States and Mexico in English, Japanese and Spanish. She lived in a Buddhist monastery in Kyoto, Japan for seven years and lived and worked in Mexico City for eight years. She earned a B.A. in East Asian Studies from Yale University and a Ph.D. in Religious Studies from Stanford University. She is very grateful to have the opportunity to participate in this year's national SOSS conference.
---
4. Communicating Contradictions: Lean In, Rise Up, Jump In, and Listen!
Presenter: Deborah A. Cai
Especially when conflicts arise, how we react may be the opposite of what is effective communication. In this workshop, we will address ways to communicate that may be contrary to what our instincts tell us.
Deborah A. Cai (Ph.D., Michigan State University) is an internationally recognized scholar specializing in intercultural communication, negotiation and conflict management, and social influence. She is a fellow of the International Association for Intercultural Research, and she is currently President of the International Association for Conflict Management. Her research examines the effects of culture on social networks and cognitive processes related to perceptions of conflict, decision-making, and planning in negotiation. She has studied variations in social networks and relational
Deborah has studied variations in social networks and relational obligations across cultures, particularly comparing China with Western cultures. She edited the four-volume set, Intercultural Communication, which is a part of the Sage Benchmarks in Communication, and she served as editor-in-chief of Negotiation and Conflict Management Research, the official journal of the International Association for Conflict Management. She has published in the premier outlets of the communication discipline, including Communication Yearbook, Human Communication Research, Communication Monographs, the Journal of Applied Communication Research and Communication Research.
---
5. Friend, Foe, or Fearless Leader
Presenter: Muna Hussaini
When facing a difficult situation, many of us agonize over what we will say or how we will respond.  We rehearse a particular script, but we don't spend much time thinking about how to show up.  In this session, Muna will share personal stories that demonstrate how to approach difficult situations. Learn everything you need to flip the script and be seen as a friend vs foe, or even as a fearless leader!
Muna Hussaini is a professional Muslim woman, community activist, and mother. Wearing hijab post-9-11 made Muna a target of hate crimes. She suffered through many hate incidents and now uses these experiences to speak out against bigotry while redefining the Muslim American narrative. Currently, Muna serves on the City of Austin/Travis County Hate Crimes Task Force, regularly speaks on behalf of the Anti-Defamation League, and has been featured on KLRU's Civic Summit on Creating a Community of Respect. She also serves on the Board of Interfaith Action of Central Texas. Currently, Muna is Diversity & Inclusion Practitioner at a Tech Company and has over 15 years of tech experience. Muna is married, has an 8-year-old daughter, 9-month-old son, and a very large Hyderabadi family. In her personal time, she enjoys hiking, playing volleyball, and eating an entire bowl of queso by herself. Muna was born in Pittsburgh and has lived all over the US, in Saudi Arabia, and Qatar.
---
6. Rising up Against Hate by Envisioning Peace
Presenter: Ruth Broyde Sharone
This workshop is an experiential workshop with music, guided meditation, contemplation. The women, having been given a chance to contemplate about what that could look like, will share post-its of their "envisioned peace" ideas that will be placed on a wall. All the women will then pass by and examine the post-its of the other women and then they will break into small pods, groups of 3-5 to share which of the ideas they saw posted, including their own, touched them the most and why.
An international motivational speaker, passionate about generating grassroots interfaith work and teaching peace-building, Ruth Broyde Sharone is also a filmmaker and freelance journalist. She served on the global staff of the Parliament of the World's Religions and she travels extensively in the US and abroad, presenting her unique interfaith program and prize-winning film, God and Allah Need to Talk, to churches, synagogues, mosques, and on college campuses.
She has spoken twice at UN roundtables in Geneva and organized many interfaith trips to Egypt, Israel, and Turkey. In 2000 she received a gold medal in Geneva for her contribution to "cultural education" from Fete d'Excellence. An advocate for citizen diplomacy, she organized major interfaith events at the Bangladeshi and Moroccan Embassies in Washington, DC. In 2013 she was inducted into the Martin Luther King Board of Advisors for Morehouse College. Broyde Sharone is also a regular correspondent for the online magazine The Interfaith Observer. Her book Minefields & Miracles: Why God and Allah Need to Talk, a memoir and candid look at the vicissitudes of interfaith engagement, has received more than 30 endorsements from religious leaders around the world, including from H.H. the Dalai Lama.
---
7. On Faith and Friendship in an Age of Extremism
Presenters: Yehuda Kurtzer and Imam Abdullah Antelpli
A conversation exploring how Jews and Muslims can overcome obstacles to sustain trust and work together to push back against extremism. Yehuda Kurtzer, President of Shalom Hartman Institute of North America, and Imam Abdullah Antepli, Co-Director of the Institute's Muslim Leadership Initiative, will discuss the unique opportunities and great challenges facing Jews and Muslims in America today.
Dr. Yehuda Kurtzer is the President of the Shalom Hartman Institute of North America and a leading thinker and author on the meaning of Israel to American Jews, the value of the Jewish past to the Jewish present, and questions of leadership and change in American Jewish life. Yehuda leads the efforts of the Institute across the North American Jewish communal landscape, and teaches widely in the Institute's many platforms for rabbis, lay leaders, Jewish professionals, and leaders of other faith communities.
Yehuda received his doctorate in Jewish Studies from Harvard University and an MA in Religion from Brown University and is an alumnus of both the Bronfman Youth and Wexner Graduate Fellowships. Previously Yehuda served as a member of the faculty and as the inaugural Chair of Jewish Communal Innovation at Brandeis University. He is the author of Shuva: The Future of the Jewish Past, which offers new thinking to contemporary Jews on navigating the tensions between history and memory, and on how we can relate meaningfully to our past without returning to it.
Imam Abdullah Antepli is a Senior Fellow in Jewish-Muslim Relations and the Co-Director of the Muslim Leadership Initiative and the Shalom Hartman Institute. Imam Abdullah Antepli serves as Chief Representative for Muslim Affairs and adjunct faculty of Islamic Studies at Duke University, where from 2008-2014 he served as the university's first Muslim chaplain, one of only a handful of full-time Muslim chaplains at US colleges and universities. In his multiple roles at Duke, Imam Abdullah engages students, faculty, and staff across and beyond campus through seminars, panels, and other avenues to provide a Muslim voice and perspective to the discussions of faith, spirituality, social justice, and more. Imam Antepli also serves as a faculty member in the Duke Divinity School, teaching courses on Islam and Muslim cultures.
From 1996-2003 Imam Abdullah worked on a variety of faith-based humanitarian and relief projects in Myanmar (Burma) and Malaysia with the Association of Social and Economic Solidarity with Pacific Countries. He then served as the first Muslim chaplain at Wesleyan University, and subsequently as the Associate Director of the Islamic Chaplaincy Program & Interfaith Relations and an adjunct faculty member at Hartford Seminary in Connecticut. Imam Abdullah is the founder and executive board member of the Association of College Muslim Chaplains (ACMC) and a board member of the Association for College and University Religious Affairs (ACURA).
---
8. Stand Up Together for Respect and Social Justice (suggested for teens)
Presenters: Lynne Azarchi and Tasneem Sultan
In this special session, Tasneem and Lynne will share how you can teach your children religion-inspired social justice and about religions that teach the Golden Rule, including Islam and Judaism. Come join them as they share how to teach your youth to "stand UP and speak out" when they see religious and ethnic bias, prejudice and discrimination.
Fifteen years ago, Lynne Azarchi became the Executive Director of Kidsbridge, a nonprofit organization dedicated to fostering character education, bullying prevention, and diversity appreciation. Azarchi created the only "evidence-based" youth life skills center in the US, Kidsbridge Tolerance Center in New Jersy, where each year more than 2,500 preschool, elementary, and middle school youth improve their social-emotional skills.
Visiting youth divide into small groups to discuss strategies for bullying prevention, name-calling, cyberbullying, religious diversity a.k.a. "The Golden Rule." gender stereotypes, UPstander behavior, and Holocaust/genocide awareness. She is helping to start the American Jewish Committee ( AJC) New Jersey's Muslim Advisory Council, working with AJC Princeton Chapter chair Lori Feldstein. Lynne is also a founding member of a local chapter for the SOSS in West Windsor with Tasneem Sultan. Lynne serves on her local classical orchestra Board of Trustees, the Capital Philharmonic of New Jersey and has recently partnered with Tasneem Sultan to start an interfaith diversity community organization, La Convivencia. Lynne also serves on her local Jewish Community Center Board.
Tasneem Sultan is the co-founder and Executive Director of La Convivencia, whose mission is to honor and celebrate the differences and shared values of a pluralistic community based on the principles of acceptance, trust, and mutual respect. She is also the Chair of the Human Relations Council of West Windsor Township and organizes different events throughout the year to bring the community together. Tasneem is a founding member of a local chapter for SOSS in West Windsor with Lynne Azarchi. She is actively involved in her community through the WW-P High School North PTA and the Institute of Islamic Studies.
Prior to relocating to New Jersey, Tasneem was an active member and participant of Interfaith Mission Services, the University of Alabama in Huntsville (UAH) and the International Society of Huntsville, the Arts Council of Huntsville and AshaKiran (A Ray of Hope) in Alabama. Her early experiences while living in France and Canada convinced her of the importance of creating cross-cultural dialogue between people of different faiths, cultures, and ethnicities. She holds a Bachelor's degree in psychology from Lahore, Pakistan, and in her free time, she enjoys reading, exercising, painting, and spending time with her family.
---
9. Sinai & Sunna: Women Covering, Uncovering & Recovering (Performance and Discussion)
Presenter: Andrea Hodos
A performance exploring two women's choices about covering. "Covering" here refers not only to the act of donning or removing a piece of cloth, but works as a metaphor for each woman's identity as a Jewish and Muslim woman respectively. The performance becomes a springboard for discussion among participants about our own identities as women inside of our traditions and within the larger world.
Sinai & Sunna: Women Covering, Uncovering & Recovering (Workshop – Passport Edition): What are some of the "passports" you hold (real or metaphoric) that you use as you navigate various parts of your life? In this workshop, you will have the opportunity to explore, craft and embody a story about the different way you reveal and conceal your identity as a Muslim or Jewish woman. Deeply meaningful and playful at the same time — no need for any previous experience with storytelling.
Andrea Hodos is the Director of Sinai & Sunna: Women Covering, Uncovering and Recovering, a performance-based community venture harnessing the power of physical theater to move the Muslim and Jewish communities — literally and figuratively. In 2014-15, as a Fellow at NewGround: a Muslim-Jewish Partnership for Change, Andrea was part of the Two Faiths One Prayer Changemaker Initiative. Subsequently, she joined the NewGround staff, currently as the Program Co-Director where she facilitates the High School Leadership Council and the adult Changemaker cohorts annually.
---
10. Graceful Living with Difference and Disagreement
Presenters: Arzu Kaya Uranli and Dr. Racelle Weiman
A team of SOSS Co-Leaders discusses and demonstrates Deep Dialogue as sustainable relationship building, with respect, mutual core values, and interests, of course, but with the most audacious and complicated concept of "grace" — gratitude and devotion and appreciation focused on our differences, and not on our commonalities. Full of laughter, clumsiness and just "getting it wrong," we will show ways of doing it right!
Arzu Kaya-Uranli is a broadcaster, language professor, spiritual mentor, journalist, and a regular contributor to the Huffington Post, altMuslimah, and other news outlets in and around Europe. Originally from Turkey, Mrs. Kaya-Uranli comments on current events in the US and Turkey, from a Turkish-American Muslim perspective, focusing on issues related to human rights, gender equality, and Islam. Since 1998 she has worked with various national TV and radio stations both in the US and Turkey as a correspondent, reporter, anchorwoman, director, and producer. Aside from her journalistic work, Mrs. Kaya-Uranli has taught Turkish Literature, Culture, and Language for 24 years at various universities, including New York University, The New School, and Montclair University. Mrs. Kaya-Uranli holds a BA in Turkish Linguistics and Literature from Turkey, and she is an alumnus of NYU in Broadcasting. She also has an M.A. in Religious Studies from Hartford Seminary, where her academic focus has been on issues related to democracy, women's rights, Islam, and secularism. Currently, she is teaching Gender and Women in Islam at Winthrop University in Rockhill, South Carolina. With a longstanding passion and wisdom for peacebuilding and dialogue, Arzu Kaya-Uranli has participated in many diversity projects, attending numerous seminars and events as a keynote speaker and presenter.
Dr. Racelle Weiman is an international scholar in the field of Inter-religious, Inter-ethnic Dialogue and is a world-renowned lecturer and film producer, specializing in genocide prevention, global leadership and diplomacy, pedagogic materials and multimedia initiatives in the Humanization Project. Currently, she is focusing her advocacy in the international arena of the plight of the Yazidi women. She has served as scholar-in-residence in over 30 countries, often as the first Jewish woman in Muslim countries.
Prior to her current work, Dr. Weiman was the founding Director of the Dialogue Institute at Temple University, Philadelphia dedicated to professional and academic training and global outreach in interreligious and intercultural dialogue. She assumed this position after her award-winning and groundbreaking work as the founding Director of the Center for Holocaust and Humanity Education, Hebrew Union College-Jewish Institute of Religion, Cincinnati Ohio. She received national acclaim for interactive multimedia museum exhibitions, documentary movies, and curriculum. She specialized in teacher training and professional development projects worldwide, appearing on radio, TV and in the print media. to accompany productions. Dr. Weiman also served on the faculty of the University of Haifa, Haifa, Israel where she taught Holocaust Studies and developed projects in Tolerance Education and Interfaith Relations, and Professional Ethics, and at The Ghetto Fighters' Museum on Holocaust and Resistance.
She was awarded the highest civilian medal of Honor from the Philippines government in 2005, the Order of Lakandula, in recognition for Holocaust refugee rescue research and advocacy work. In 2002, the Bulgarian Government honored her for Holocaust-era documentation. Producer of several award-winning documentary films, including a National Emmy finalist, (CBS TV, 2004), she was as a senior research consultant for the BBC. She received her Ph.D. in Interreligious Relations at Temple University, Philadelphia, PA, and postdoctoral research at Fletchers' School of Diplomacy at Tufts University (1995) and was certified in mediation and conflict resolution at the Program on Negotiation, Harvard University/ Truman Institute, Hebrew University (1997).
---
11. Encountering our Mothers Sarah and Hajar
Presenters: Nancy Fuchs Kreimer and Homyra Ziad
While much is made of our common Jewish and Muslim roots as "children of Abraham," it all becomes more complicated when we bring gender into the discussion. How do our traditions make sense of the parting of the ways in Abraham's family? How do we want to read these women's stories today?
Rabbi Nancy Fuchs Kreimer, Ph.D., is Associate Professor of Religious Studies and the founding Director of the Department of Multifaith Studies and Initiatives at the Reconstructionist Rabbinical College where she was ordained in 1982. She also holds a masters degree from Yale Divinity School and a doctorate from Temple University. With support from the Henry Luce Foundation, Nancy has pioneered innovative community-based learning opportunities for rabbinical students and their Christian and Muslim peers. Her last project, "Cultivating Character: A Conversation across Communities," brought together Jewish, Christian, Muslim, Buddhist, and Humanist leaders. Her current project (2016-2019) is "Campus Chaplaincy for a Multifaith World."
Nancy is a founding board member of the Interfaith Center of Philadelphia, Shoulder-to-Shoulder of the Islamic Society of North America (where she serves on the Executive Committee), and the Sisterhood of Salaam Shalom®. She recently co-edited Chapters of the Heart: Jewish Women Sharing the Torah of our Lives (Wipf and Stock, 2013).
Dr. Homayra Ziad is Scholar of Islam at the Institute for Islamic, Christian, and Jewish Studies (ICJS) in Baltimore, formerly an Assistant Professor of Religion at Trinity College. She received her B.A. from Bryn Mawr College and her Ph.D. in Islamic Studies at Yale. Homayra is deeply involved in interreligious education, training, study, and research. At ICJS, she and her colleagues explore religious difference as a force for good in the public square and work with diverse groups of change-makers: clergy, scholars, entrepreneurs, high school educators, and community activists.
Homayra is also co-chair of the American Academy of Religion's Interreligious and Interfaith Studies Group. Her academic research has focused on Islamic spiritual traditions, religion and the arts, religion and humor, and ideas of vocation. Homayra has been published in both academic and popular venues, and her writing and opinions have appeared on The Huffington Post, WYPR, the Baltimore Sun, AltMuslimah, and other venues. In the two years since she joined ICJS, she has spoken or taught on Islam in over fifty different venues in Maryland.  She is inspired by spiritual and pluralist traditions within Islam.
---
12. Sacred Poetry: A Journey To The Heart Of Sisterhood
Presenter: Rashida James-Saadiya
This interactive workshop guides participants in exploring sisterhood through the use of sacred and contemporary poetry. Participants will create and read poems bearing witness to the complexity of the human experience while imagining a better world through the beauty of language.
Rashida James-­Saadiya is a visual artist, writer, and cultural educator, invested in transforming social perceptions through creative literature. Her work explores migration, identity and the transmission of spirituality through poetry amongst Muslim women in West Africa. In addition, she is the Creative Director of Crossing Limits, an interfaith nonprofit organization which utilizes poetry as an instrument for social change, highlighting the intersections of faith and social injustice impacting Muslim and Jewish communities. She believes poetry is a vehicle for individual expression and a tool for honest dialogue through which we can access deeper understanding and allyship in service towards a more compassionate society.
---
13. Exploring Your Interfaith Leadership
Presenter: Jenan Mohajir
Come and explore what interfaith leadership looks like in theory and practice. You will learn how to engage fundamental interfaith leadership skills, identify possible challenges, and develop strategies for implementing them in your own (interfaith) work.
Jenan Mohajir is an educator, a storyteller, a mother, and a believer in building relationships across the lines that separate us. For the last 10 years, Jenan has served as a senior staff member at the Interfaith Youth Core and trained hundreds of students from religious and non-religious backgrounds to be interfaith leaders who create a different story of engagement in our polarized world. Jenan is also a Founding Board Member of HEART Women & Girls, a nationally recognized nonprofit that promotes sexual health and sexual violence awareness in faith communities. Jenan is deeply inspired by the stories from her family and her faith to create change at the intersections of gender, sexuality, race, and religion. Jenan loves collecting old children's books and lives with her husband and three children.
---
14. What You Wanted to Know about Judaism and Islam and Were Afraid to Ask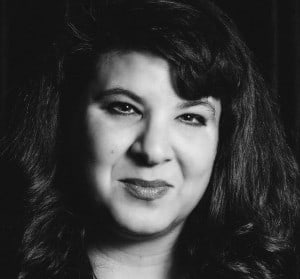 Presenters: Atiya Aftab and Rabbi Shira Stern
Participants will discuss foundational Jewish and Islamic principles to have a candid discussion that will elicit provocative and challenging questions and a vibrant conversation.
Rabbi Shira Stern was ordained by Hebrew Union College-Jewish Institute of Religion in New York in 1983 and earned her Doctor of Ministry from HUC-JIR in 2004. She is currently in private practice, specializing in individual and family therapy, bereavement, and living with chronic pain. She serves as Rabbinic Associate at Temple Rodeph Torah in Marlboro, New Jersey and is the lead for Disaster Spiritual Care for the American Red Cross and a Disaster Response Crisis Counselor for the Office of Emergency Management in  New Jersey.
Atiya Aftab, Esq. currently maintains her own practice providing pro bono representation to nonprofit corporations. Atiya is also an Adjunct Professor at Rutgers University, Department of Political Science and Middle Eastern Studies Program and teaches "Islamic Law and Jurisprudence." She is also the Chair of the Center for Islamic Life at Rutgers University, convener of the first full-time Muslim Chaplaincy on campus. Atiya is the co-founder and current Chair of the Sisterhood of Salaam Shalom®. She is also a member of the Rutgers University Board of Overseers that governs the Rutgers University Foundation. She has been a member of the Islamic Society of Central Jersey's (ISCJ) Board of Trustees and Overseers for almost 20 years and was the first woman Chair of the ISCJ Board. She co-founded the New Jersey Muslim Lawyer's Association and has been its Vice-President and Treasurer. She is also an active member of the Islamic Society of North America's Masjid Development Committee and is also a co-founder of the Shia Sunni Alliance of New Jersey. Atiya was a member of Attorney General Peter Harvey's Arab and Muslim Advisory Committee (Chair, Education and Training for Law Enforcement Subcommittee) and was a member of the New Jersey Supreme Court Committee on Minority Concerns for 10 years. She was also Chair of the South Brunswick Women's Commission and was responsible for organizing its yearly leadership conference for 10 years.
Atiya received her Bachelor of Arts Degree, Phi Beta Kappa, in 1988, majoring in Political Science (Pi Sigma Alpha) from Rutgers College. She went on to Rutgers Law School in Newark and graduated with her Juris Doctorate Degree in 1991. After law school, she held an Appellate Division Clerkship with the Hon. James H. Coleman, Jr., then Presiding Judge Appellate Division and now retired Associate Justice of the New Jersey Supreme Court. Atiya then joined Robinson, St. John & Wayne as an associate. She went on to represent the Department of Banking and Insurance as a Deputy Attorney General. Atiya has spoken at numerous forums on topics related to Islam including academic institutions, conferences, police training centers, places of worship, universities, hospital, community forums conventions, and radio addresses.
---
15. Feminine Power and Providence: Sharing Our Stories and Our Sacred Histories
Presenters: Celene Ibrahim and Rabbi Jacqueline Koch Ellenson
This workshop explores feminine wisdom, insight, and power in our sacred histories and in our lives. With a focus on the female figures surrounding Moses, together we'll explore how the female figures in Moses's early life can inspire us in the present moment. Particularly in times of trial, what are the innate and divine sources of women's empowerment? In personal, communal, and political struggles, when and how have we felt divinely inspired to act?
Celene Ibrahim is a Muslim feminist theologian, university chaplain, and interfaith activist. She is widely published in academic and popular forums, and her contributions to enhancing cultural and religious literacy have been featured by numerous media outlets. She holds a master's degree in Women's and Gender Studies and Near Eastern and Judaic Studies from Brandeis University, a Master of Divinity from Harvard Divinity School with a focus on Islamic studies, and a Bachelor's degree in Near Eastern Studies from Princeton University. She is completing a Ph.D. at Brandeis University in Arabic and Islamic Civilizations focusing on the female figures in the Qur'an.
Rabbi Jacqueline Koch Ellenson is Director Emerita of the Women's Rabbinic Network, the international support and advocacy organization for women in the Reform rabbinate. She is an International Vice-Chair of Rabbis for Women of the Wall, is a former Chair and board member of the Hadassah Foundation, has served on the boards of the Rodeph Sholom School, New York, the Central Conference of American Rabbis, and the Yedidya Center for Jewish Spiritual Direction. She currently serves on the board of Friends of Kehillat Kol HaNeshamah.
From 1992-2002, Jackie was the Jewish Chaplain at Harvard-Westlake School, Los Angeles. Jackie led a Rosh Hodesh: It's A Girl Thing! Group for four years at Congregation Rodeph Sholom. She is a graduate of the Rabbinic Enrichment program of the Institute for Jewish Spirituality. Jackie is an active member of Congregation Rodeph Sholom in New York City, where she leads text study groups, and coordinates and facilitates "Wise Aging" groups. Her community work focuses on adult spiritual formation and direction, in the general community and with students at Hebrew Union College-Jewish Institute of Religion, as well as activism on behalf of religious pluralism and women's rights in Israel. Jackie received her A.B. in Psychology from Barnard College, Columbia University in 1977, and was ordained by the Hebrew Union College-Jewish Institute of Religion, in 1983.
---
16. Faith in Action: Towards an "Alternative Media" Model
Presenter: Dr. Sahar Khamis
This workshop will delve into how we can help to develop grassroots media initiatives which can present alternative coverage to mainstream media, provide a different angle, and give voice to more groups.
Dr. Sahar Khamis is an Associate Professor in the Department of Communication at the University of Maryland, College Park. She is an expert on Arab and Muslim media and the former Head of the Mass Communication and Information Science Department at Qatar University. Dr. Khamis holds a Ph.D. in Mass Media and Cultural Studies from the University of Manchester in England. She is a former Mellon Islamic Studies Initiative Visiting Professor at the University of Chicago. She is the co-author of the books Islam Dot Com: Contemporary Islamic Discourses in Cyberspace (Palgrave Macmillan, 2009) and Egyptian Revolution 2.0: Political Blogging, Civic Engagement and Citizen Journalism (Palgrave Macmillan, 2013).
Dr. Khamis has authored and co-authored numerous book chapters, journal articles, and conference papers, regionally and internationally, in both English and Arabic. She is the recipient of a number of prestigious academic and professional awards, as well as a member of the editorial boards of several journals in the field of communication, in general, and the field of Arab and Muslim media, in particular. Dr. Khamis is a media commentator and analyst, a public speaker, a human rights commissioner in the Human Rights Commission in Montgomery County, Maryland, and a radio host, who presents a monthly radio show on "US Arab Radio" (the first Arab-American radio station broadcasting in the US and Canada).
---
17. Skills and Tools for Planning Successful Social Advocacy Events
Presenter: Janet Penn
Whether you're a veteran social activist or have never planned an event before, this workshop will give you concrete skills and tools to turn your ideas into reality. We'll start by developing a vision for the change you want to make in your community, develop a work plan, and then de-brief to celebrate your successes and explore what you might choose to do differently next time. The framework is fun and easy to use, so join us!
Janet Penn is the founder of Youth LEAD (Youth Leaders Engaging Across Differences) and was its Executive Director from 1999-2014. She is currently the Project Director of Training and Resource Development for SOSS and is developing a resource library, including on-site trainings, videos, and webinars. Janet hopes these resources will give chapter leaders and members the tools and support they need to enhance their Sisterhood experience, as well as guidance for new groups just starting a chapter. If you have ideas for how she can best help your chapter thrive, please seek her out during the conference of contact her at: janetpenn559@gmail.com. Janet received her MBA and MSW from Boston College and an honorary Doctorate of Divinity from the Episcopal Divinity School.
---
18. Building Empathy For Our Young Leaders
Presenter: Dilnaz Waraich
Prejudicial racial, ethnic, faith and social class systems contribute to marginalization and violence in our environment. There are growing faith-based tensions within our supposedly secular education system. Over 40% of U.S. students are of color, yet only 20% of teachers are of diverse racial/ethnic backgrounds. This data exposes that teachers and administrators are often ill-prepared to work with the diversity of socioeconomic and sociocultural backgrounds that comprise the student body in American schools. Our houses of worship can get involved and build empathy and effective strategies to help eradicate bullying and build inclusion in schools, houses of worship and within ourselves.
Dilnaz Waraich serves as the Executive Director of Envision Education Strategists, an organization that builds stakeholder-capacity in school systems and institutions. She designs and leads the execution of programs in social-emotional cognizance, cultural competence, Growth Mindset, and other research-based strategies for success.  Dilnaz also develops opportunities in multi-faith engagement. She is invested with the Catholic Theological Union, Chicago Theological Seminary and the Muslim Community Center, the largest mosque in Chicago. Dilnaz has been an educator for over 20 years as a third grade teacher, a teacher leader, and a professional development provider. She has a deep understanding of how we learn and work as individuals and in teams.  She has a M.Ed. from Northwestern University and a B.S. from Loyola University in Education.
---
19. Values-based Texts to Focus Conversation and Highlight Shared Values: The Aspen Institute Method
Presenters: Zeenat Rahman and Meryl Chertoff
At the Aspen Institute, we have long used values-based dialogue to bring together people across the political spectrum. In order to maintain our national commitment to religious pluralism to ensure a strong civil society, we must learn how to find common ground with those who have different beliefs than us. This workshop will teach the methodology of using select readings to highlight shared values, find common ground, and facilitate connections across diverse stakeholders.
Zeenat Rahman is the Project Director of the Inclusive America Project at the Aspen Institute. She is an expert on global youth issues, interfaith and diversity engagement, and is a former diplomat. Her experience spans national security, foreign policy, and leadership development through work in government, the private sector, and NGO's – effectively bridging the gap between policy and community solutions.
Zeenat was recently a Presidential Political Appointee, serving as Special Adviser to Secretaries Clinton and Kerry on Global Youth Issues at the US Department of State on Global Youth Issues. In this position, she encouraged foreign governments to respond to youth issues through policy change and created opportunities for young people to pursue their economic and civic aspirations. She created private sector partnerships focused on youth employment and skills development, worked with US embassies to create an extensive network of more than 75 Youth Councils worldwide, and built global entrepreneurship programs to support nascent entrepreneurs in emerging economies. Prior to this appointment, she served as Director of the Center for Faith-Based and Neighborhood Partnerships at the United States Agency for International Development. In this role, she led external engagement efforts with various faith based and community organizations to build support for USAID priorities.
Zeenat is a frequent speaker and commentator who has spoken at venues such as the United Nations, the Nobel Peace Prize Forum, and the White House and appeared on CNN, MSNBC, and many international news outlets. She is a former term member of the Council on Foreign Relations, a member of the British Council's Transatlantic Network 2020, a Truman National Security Fellow, and a Next Generation Project Fellow. She received a master's degree in Middle East studies from the University of Chicago, and a B.A. in psychology from the University of Illinois.
Meryl Justin Chertoff is Executive Director of The Aspen Institute's Justice & Society Program. From 2006-2009, Ms. Chertoff was Director of the Sandra Day O'Connor Project on the State of the Judiciary at Georgetown Law, studying and educating the public about federal and state courts. At
Georgetown Law, she also developed educational programs for visiting judges and other government officials from overseas.
She served in the Office of Legislative Affairs at the Federal Emergency Management Agency (FEMA), participating in the agency's transition into the Department of Homeland Security in 2003. Ms. Chertoff has also been a legislative relations professional, Director of New Jersey's Washington, DC office under two governors, and legislative counsel to the Chair of the New Jersey State Assembly Appropriations Committee. She is a magna cum laude graduate of Harvard-Radcliffe College and earned her J.D. from Harvard Law School. She practiced law for a number of years in New York City and New Jersey, and served as law clerk to Honorable Myron H. Thompson (U.S. District Ct., M.D. Ala).
In addition to work at the Aspen Institute and Georgetown Law, Ms. Chertoff is a member of the O'Connor Judicial Selection Initiative Advisory Committee at the Institute for the Advancement of the American Legal System at the University of Denver. Until 2016, she advised Justice Sandra Day O'Connor on iCivics, an interactive online civics education platform. She is also o the board of the DC Jazz Festival. She blogs on First Amendment, human rights and rule of law issues on Huffington Post. She has written and lectured to lawyers and the public about judicial selection issues; federalism; and intergovernmental affairs.
---
20. Responding to Hate & Being an Ally
Presenters: Melanie Robbins and Kaneez Naseem
In this interactive session, participants will learn about the nature of bias and hate-motivated acts and their impacts on individuals and communities. Participants will also explore strategies for effectively addressing these incidents when they are being targeted or engaging in ally behavior in support of others.
Melanie Robbins is the Associate Regional Director at the Anti-Defamation League New York, with a focus on interfaith and intergroup relations and programming. Prior to her work at ADL-New York Melanie lived in Israel serving as a Director of Development and International Relations at Peace Now and as Resource Development Coordinator at Windows: Channels for Communication, a joint Israeli-Palestinian peace education nonprofit.
Melanie holds an MA in Security and Diplomacy Studies from Tel Aviv University and a BA with honors in Political Science, Middle East Studies and Women & Gender studies from Drew University. Melanie is a former fellow at the Drew Center on Religion Culture and Conflict.
A self-directed and achievement oriented individual, Kaneez Naseem brings with her an extensive background in Education, Psychology and Cross-Cultural Counseling. She has over eleven years experience working as a full-time Professor of Psychology for Monroe College as well as with the Anti Defamation League, facilitating diversity training workshops and anti-bias education programs for A Classroom of Difference, Confronting Anti Semitism and the Miller Early Childhood Initiative. Kaneez has completed a National Certification Program at Duke University in Integrative Health Coaching and works in private practice Coaching individuals through life and health events. She has achieved her undergraduate degree at Boston University and then went on to receive a Master of Arts, MA and an Advanced Masters in Education, EdM, in Clinical and Counseling Psychology from Columbia University's Teachers College which equipped her with extensive analytic skills and ability to develop and educate others.
---
21. Of Many: Film Screening Workshop
Presenters: Film team, Of Many
Set against the dramatic backdrop of violence in the Middle East and the tension between Jewish and Muslim students on college campuses, Of Many focuses on the surprising and transformative relationship between an orthodox rabbi and imam who serve as university chaplains in New York City. Through a series of voyages to communities struck by catastrophe, we witness young religious Jews and Muslims working together and overcoming long-standing divides. Timely and humorous, this short documentary offers an inspiring and hopeful narrative in the face of a seemingly irreconcilable conflict.
Chelsea Garbell is a Masters of Public Administration candidate at NYU's Robert F. Wagner Graduate School of Public Service. She previously served as a program coordinator for the Council on Foreign Relations' Religion and Foreign Policy Outreach Initiative and has also worked as a researcher at the Of Many Institute for Multifaith Leadership and as the global program coordinator at the Bronfman Center for Jewish Student Life. While an undergraduate at NYU, Chelsea co-founded and led Bridges: Muslim-Jewish Dialogue at NYU, and was recognized for her pioneering work as the 2013 all-university commencement speaker at Yankee Stadium. Chelsea spent a year teaching English in Samut Sakhon, Thailand and traveling in the region. She sits on the board of the American Jewish Committee ACCESS NY and is co-chair of the Muslim-Jewish Taskforce on the Global ACCESS Steering Committee. Chelsea is also an active member of the Planned Parenthood of New York City Activist Council.
Rabbi Yehuda Sarna serves as the University Chaplain and Executive Director at the Bronfman Center for Jewish Student Life at New York University. He is a Senior Fellow at the Of Many Institute for Multifaith Leadership at NYU, where he designs educational experiences and curricula to train the next generation in interfaith action. Rabbi Sarna was one of the principal subjects of Chelsea Clinton's 2014 documentary, Of Many, which premiered at the Tribeca Film Festival and aired nationally on ABC in 2017. The documentary is utilized as a teaching tool for universities and high schools around the country seeking to establish norms of religious and spiritual diversity within their institutions. The Of Many Institute designed an award-winning training module, Faith Zone, to train university students, staff and administrators in religious literacy. Rabbi Sarna was appointed to the Muslim Jewish Advisory Council, a project of the American Jewish Committee and the Islamic Society of North America, to lobby for legislation increasingly vigilant of hate crimes.
Within the Jewish community, Rabbi Sarna is known for his innovative disposition in launching new initiatives. In 2007, he started the Jewish Learning Fellowship, a ten-week course in Jewish thought for college students, which has since been replicated on dozens of campuses. In 2010, he helped develop the Jewish Disaster Response Corps (JDRC) which mobilizes the American Jewish community to provide direct support to communities recovering from natural disasters. In 2016, the Bronfman Center incubated Knock Knock Give a Sock, a student-led initiative to break the stigma of homelessness which has since launched as an independent venture. Rabbi Sarna has recognized for his outward looking and innovative approach. He was awarded the Richard M. Joel Exemplar of Excellence from Hillel International in 2008 and was the honoree at the Orthodox Union/Jewish Learning Initiative on Campus Awards Dinner in 2009. In 2009, he was listed as one of"36-under-36 Change-makers" by the New York Jewish Week. He is the editor of The Koren Shabbat Evening Siddur (2011) and Orthodox Forum Series: Toward a Jewish Perspective on Culture (2013). Rabbi Sarna is married to Dr. Michelle Waldman Sarna, a psychologist, and they have six children.
Imam Khalid Latif is the University Chaplain at New York University, Executive Director of the Islamic Center at NYU, and a Chaplain for the NYPD.   He is also the co-founder of Honest Chops, the first-ever all-natural/organic halal butcher in NYC, the Muslim Wedding Service, an agency specializing in providing charismatic and inspirational marriage officiants for wedding ceremonies, and a partner in the MKO Group, an investment group that owns and operates multiple Edible Arrangements franchises in Manhattan. Each of these ventures was started to help generate revenue to assist people in need.
Imam Latif was appointed the first Muslim chaplain at NYU in 2005. He was also appointed the first Muslim chaplain at Princeton University in 2006. Spending a year commuting between these two excellent institutions, he finally decided to commit full-time to New York University's Islamic Center where his position was officially institutionalized in the spring of 2007. Under his leadership, the Islamic Center at NYU became the first ever established Muslim student center at an institution of higher education in the United States. Imam Latif's exceptional dedication and ability to cross interfaith and cultural lines on a daily basis brought him recognition throughout the city, so much so that in 2007 Mayor Michael Bloomberg nominated Imam Latif to become the youngest chaplain in the history of the New York City Police Department at the age of 24. Imam Latif was selected as one of 60 NYC leaders to serve on May Bill Deblasio's Transition Team, helping to recommend and select individuals for key roles in the current NYC administration and also appointed to a "Task Force to Combat Hate" by NYC Public Advocate Tisch James to deal with the rise in Islamophobic, anti-semitic and anti-Sikh sentiment in NYC.
Imam Latif has not only managed to solidify the basis of a strong Muslim community at NYU that seeks to emphasize inclusiveness and understanding of others without compromise but has also worked tirelessly to foster dialogue with people of other faiths in order to clarify misconceptions and encourage mutual education.  His work has brought him to share stages with the likes of Pope Francis and the Dalai Lama, and many grassroot movements and diverse communities throughout the world.  Through his work, Imam Latif has demonstrated not only an exceptional dedication to gaining and disseminating religious knowledge and values but has begun to carve out a much-needed space for young American Muslims to celebrate their unique identity and have their voices heard in the larger public sphere.
In 2012, Imam Latif co-founded with NYU's Vice-Chancellor Linda Mills, Rabbi Yehuda Sarna, and Chelsea Clinton the Of Many Institute, a groundbreaking programmatic model for multifaith leadership at the university level.  The OM Institute supports a new generation of religious and civic leaders who, deeply rooted in their own religious and spiritual traditions, reach across faith boundaries to solve social problems together.  Imam Latif currently serves as a Senior Fellow with OM and, amongst other things, co-teaches the popular course "Multifaith Leadership in the 21st Century" with his good friend Rabbi Yehuda Sarna.  Imam Latif and Rabbi Sarna's friendship and work were documented in a film entitled "Of Many", directed by Linda Mills and produced by Chelsea Clinton, that premiered at the Tribeca Film Festival earlier this year and has since received great reviews.
Imam Latif is a sought-after speaker, having been invited to share his insights and experiences to diverse audiences all over the world.  He has been featured in numerous media outlets including the Huffington Post, BBC, NPR, CNN, the New York Times, New York Magazine, The Colbert Report, Katie Couric, Newsweek, Time, BET and GEO TV. He has been named a Global Interfaith Visionary by the United Nations Temple of Understanding (2010), one of 100 NYC Luminaries by the New York Public Library (2011), one of the 500 most influential Muslims in the world by Georgetown University's Prince Alwaleed Bin Talaal Center for Muslim-Christian Understanding and The Royal Islamic Strategic Studies Centre (2009 & 2010), a Millennial Leader for Social Justice by Auburn Seminary (2011), included in the Christian Science Monitor's "30 Under 30" list (2012), a Hollister Award recipient for his outstanding work in the Multi-faith World (2012), a Brass Crescent Award for Best Writer for his award-winning "Ramadan Reflection" series for the Huffington Post (2012 & 2013), a distinguished alumni service award from New York University (2014),  a "New NY Abolitionist" for his work on trafficking and forced marriage (2015), named to the inaugural "Mic 50" list by Mic.com, a celebration of the next generation of impactful leaders, cultural influencers, and breakthrough innovators from around the world (2015), received an Honorary Doctorate of Theology from Washington & Jefferson College (2016) and most recently the MLK Humanitarian Award from NYU (2017.)
---
22. Learning from Chapter Co-Leaders
Presenters: Rokeya Akhter and Debby Perelmuter
Meet other chapter co-leaders and share in what works, how to overcome challenges, learn about successful ideas and programs and brainstorm together.
Bios coming soon.
---
23. Empowerment and Security through Self-Defense
Presenter: Rana Abdelhamid
This class will allow participants to learn the basics of self-defense and community security through basic physical, verbal and emotional techniques.
Rana Abdelhamid is an internationally acclaimed human rights organizer, 1st Degree Black Belt and social entrepreneur focused on the empowerment of Muslim women and other marginalized communities. She is the founder and CEO of (IM)WISE, a nonprofit organization and global grassroots movement supporting Muslim women empowerment through self-defense and skills-based training. Rana established (IM)WISE at sixteen after being attacked by a stranger who tried to rip the hijab from her head. Over the past seven years, (IM)WISE has engaged thousands of participants through its self-defense programs across the US and internationally. This year, (IM)WISE held its inaugural National Muslim Women's Summit at Harvard University, training 50 Muslim American women in leadership and community organizing.
In 2013, Rana started Hijabis of NY, an online platform that highlights the stories of hijabi women. Rana has been featured on ELLE.com, BBC, Huffington Post and Aljazeera and was named an International Youth Advocate by the UNAUSA Foundation. She is highly committed to the global human rights movement and is currently the youngest serving Board Member of Amnesty International USA. Rana has a BA from Middlebury in International Politics and Economics and a Masters degree in Public Policy from the Harvard Kennedy School. Rana was born and raised in Queens, New York by loving Egyptian-American immigrants. Currently, Rana is working at Google as an Associate Product Marketing Manager and is based in San Francisco
International Muslim Women's Initiative for Self-Empowerment (IM) WISE is an international grassroots movement devoted to encouraging self-empowerment among Muslim women. With a focus on self-defense, storytelling, social entrepreneurship, and organizing training, (IM) WISE helps Muslim women enact change in their communities and defend against gender and hate-based violence.
---
24. How to Cure a Racist (suggested for teens)
Presenter: Jonathan Golden, PhD.
This workshop will examine strategies for addressing hatred in constructive ways by questioning the wisdom and effectiveness of conventional strategies and offering alternative methods.
Jonathan Golden is Director of the Center on Religion, Culture, and Conflict at Drew University, an interdisciplinary center focused on global peacebuilding and interfaith leadership. He is Convener of the Certificate in Conflict Resolution and Leadership offered by Drew's Caspersen School of Graduate Studies. Golden, who won the Thomas Kean Scholar/Mentor Award (2016), is Assistant Professor in the Departments of Comparative Religion and Anthropology, where he has served since 2000. Golden has a B.A. from Brandeis University and a Ph.D. in Anthropology from the University of Pennsylvania.
He teaches courses on interfaith leadership, peace and conflict studies, and the Middle East. Golden is the author of two books and numerous articles and is currently working on a third book based on interviews with ex-combatants and victims of conflict that become peace activists. He holds several certificates in conflict resolution and works closely with interfaith and peace organizations in NJ and around the world. Golden lives in Florham Park, New Jersey with his wife, Priscilla, and daughter, Lyla.
---
25. Standing Up To Faith-Based Discrimination in the Workforce
Presenter: Kathleen Peratis
Religious Discrimination in the Workplace.  What are your rights when you perceive that your religious practices, or perceptions of your religion, put you at a disadvantage in employment.  What should you reveal in in the application process?  What accommodations are you entitled to for your religious observance?  What risks do you take by asking for them?  What can you do it colleagues are intrusive?  If colleagues harass you because of your religion?   How and when should you make a complaint? Is HR your friend?  (No.)   When should you consult a lawyer?  Please bring all of your questions and personal experience.
Kathleen Peratis is a partner at Outten & Golden LLP who practices employment law. She is the chair of the public interest practice group and the sexual harassment practice group. Kathleen graduated from the University of Southern California and its law school. She was director of the Women's Rights Project of the national ACLU and chair of the board of the NYCLU. She was founding chair of the Women's Rights Division of Human Rights Watch, and she serves as the chair of the Middle East Division of Human Rights Watch.