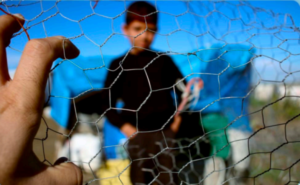 One of the Sisterhood of Salaam Shalom's signature endeavors, Tzedakah/Sadaqa Day, occurs annually around the Christmas season. In Islam, Sadaqa is voluntary charity and a virtuous deed. In Judaism, Tzedakah derives from the Hebrew root tz/d/k and literally means "justice."
As a suggested project for Sadaqah/Tzedakah Day 2020, the Sisterhood's Immigrant Communities Advocacy and Support (ICAS) Social Justice Action Group is partnering with Lutheran Immigration and Refugee Service (LIRS) in their Hope for the Holidays project, which will raise awareness of and brighten the lives of adults, children, and families who are seeking asylum and impacted by the immigration detention system.
We encourage all interested chapter and community members to get involved with this project! Please click on the link below for details.